Mersen at Elecrama 2018 in Greater Noida, NCR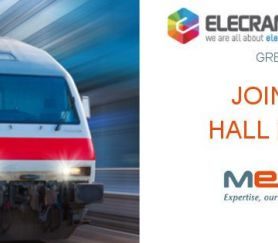 Join Mersen at Elecrama 2018!
We will highlight our expertise in Electrical Protection and Control and Solutions for Power Management. 
ELECRAMA brings together the complete spectrum of the world of electricity's solutions. Featuring not just equipment & technology, but peerless thought leadership platforms for everything electric – from technical conferences to industry summits.
When: March 10-14, 2018
Where: IndiaExpo Mart - Greater Noida, NCR, India
Booth: H2 N22