Who we are
Mersen is a global expert in electrical specialties and advanced materials for high-tech industries.
With more than 50 industrial sites and 18 R&D centers in 35 countries around the world, Mersen develops customized solutions and delivers key products to its clients in order to meet the new technological challenges shaping tomorrow's world.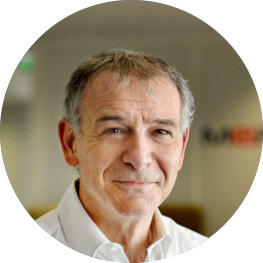 Mersen defined its road map several years ago and chose a path of sustainable, profitable growth. Today, our strong and controlled development is proof of Mersen's commitment to corporate social responsibility from day one, of a commitment we have continued to honor over the years and that is now shared by all our employees. Our CSR approach, present at every level of our business, helps us grow while remaining faithful to our values: responsible and ethical development for lasting growth.
Chief Operating Officer
Vision
Today, the industries are facing major technological challenges, to improve their competitiveness in their markets, but also to contribute to a world that is more respectful of the environment and its resources.
We are convinced that technological innovation is essential in order for high-tech industries in energy, electronics or transportation to progress and reinvent themselves for the benefit of all.
We have been offering our expertise with the same high standards and relevance for more than 130 years, all over the world, because we want to achieve shared and sustainable development. Where technology is advancing and innovating, you will always find a bit of Mersen.