Contracts signed by Mersen in India for HCl Synthesis Unit
Contracts signed in India illustrate Mersen's unique business model based on innovative solutions tailored to each client
Mersen, a global expert in electrical power and advanced materials, has announced the signing of a number of contracts worth several million euros to supply clients in India with the latest generation of hydrogen chloride (HCI) synthesis units. The contracts are an excellent fit with Mersen's business model, which is based on designing innovative solutions tailored to each client's specific needs, whether that means optimizing their manufacturing performance or enabling them to adapt to specific environmental conditions.
Clients include Grasim Industries Ltd, GNAL, and GACL which operate in India's fast-growing Viscose Fiber and Specialty Gas markets where HCI production is a key part of the manufacturing process. 
Mersen has developed a new generation of HCI synthesis unit called "Sintaclor® Eco & Flex" that significantly reduce water consumption compared with conventional facilities and generate high‑pressure steam that can be reused in the process. Mersen has applied its expertise to develop this more environmentally friendly solution, which is particularly well suited to the world's driest regions.
Designed at the Pagny-sur-Moselle plant in France, the facilities will be built in India, in close proximity to the Group's clients. They will be brought on stream with the assistance of Mersen's French and Indian teams and deliveries are primarily scheduled for 2019.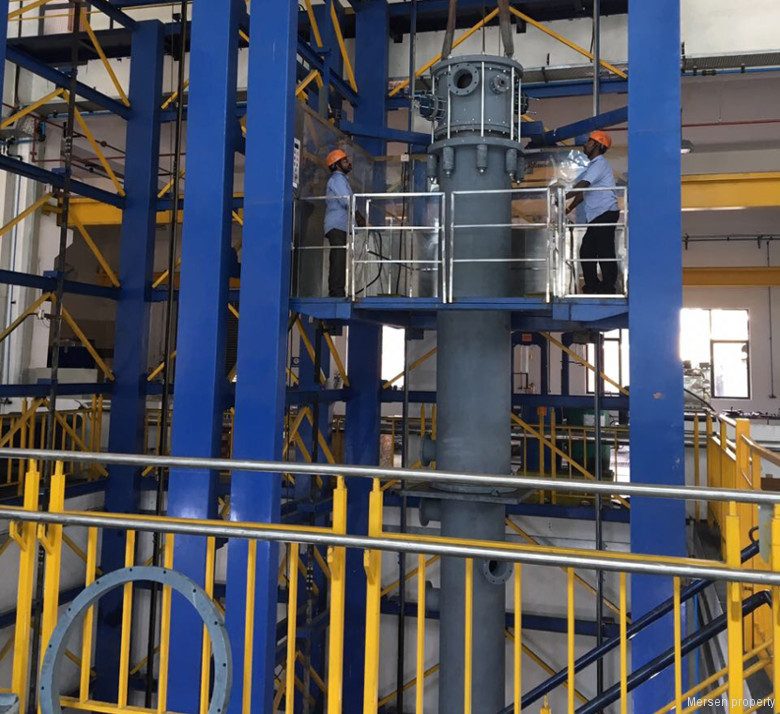 About Mersen
A global expert in electrical power and advanced materials, Mersen designs innovative solutions to address its clients' specific needs to enable them to optimize their manufacturing performance in sectors such as energy, electronics, transportation, chemicals & pharmaceuticals and process industries. Mersen, with its 6,400 employees working across 35 countries, recorded sales of €809 million in 2017.
More information
http://www.grasim.com/ www.gacl.com www.gnal.co.in