Mersen Diversity Challenge
The challenge aimed at showcasing the best local diversity initiatives involving tangible and visible actions taken by a large number of employees.
This year, despite a challenging context, 37 Mersen Sites participated. The Group's Diversity Committee rewarded the best initiatives.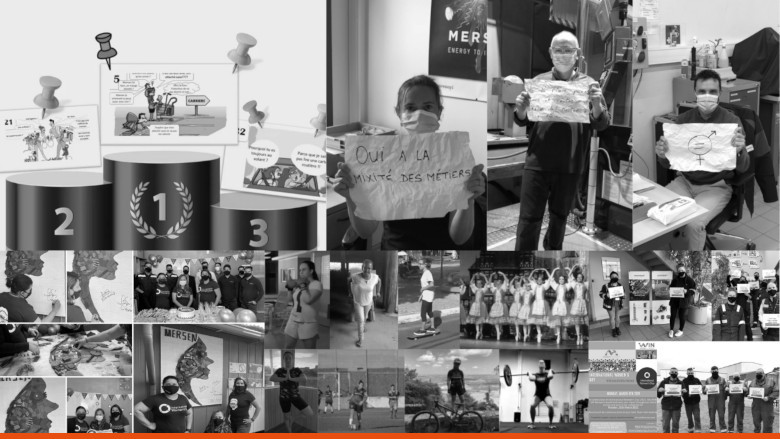 DIVERSITY CHALLENGE WINNING SITES
The first prize was awarded to Mersen La Mure (France) for the participative event "Pin the stereotypes". The site's WiN (Women In MerseN) network group made comic strips available to employees. They created dialogues and situations to highlight absurdities and stereotypes related to gender equality.
The second place was awarded to Mersen Boostec (Bazet, France) for the collaborative video "Women's Day" : around fifty employees were shot "passing the ball" to highlight what gender equality means to them.
And the third place is a tie between 3 sites: Mersen Brazil, Mersen Santiago (Chile) and Mersen UK.
Mersen Brazil launched the project "Projeto Minha Voz" (My Voice Initiative). The initiative aimed to present women with key roles in the society and to introduce women working at Mersen to other fellow employees.
Mersen Santiago (Chile) carried out a creative project where a woman's face was designed with scrap materials of the production line.
Mersen UK (Portslade, Teesside et Holytown) created a joint survey and a quiz about gender balance in a variety of occupations. The survey aims to collect inputs and to promote the WIN network.