Mersen was present at Die & Mould India 2018
Organized by Tagma, the 11th Die & Mould exhibition was held at Bombay Exhibition Centre-Goregaon-Mumbai from 11 to 14 Apr 2018.
Die & Mould India provides a common meeting ground for networking between Indian mould makers, some international mould makers, EDM & other machine manufacturers required for tooling industry.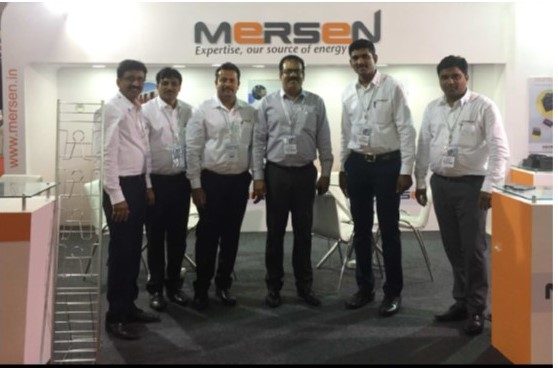 As an eminence supplier for EDM blocks & electrodes required for manufacturing dies and mould, Mersen took part for the 6th time to this exhibition. We showcased a sample of our die casting electrodes, plastic injection mold electrodes, thin ribs electrodes, graphite blocks, etc.
Visit our graphite specialties pages to learn more about our technology capabilities and solutions.